Every story begins with an idea and the idea to Hop Lola Hop first arrived in form of a baby shower gift.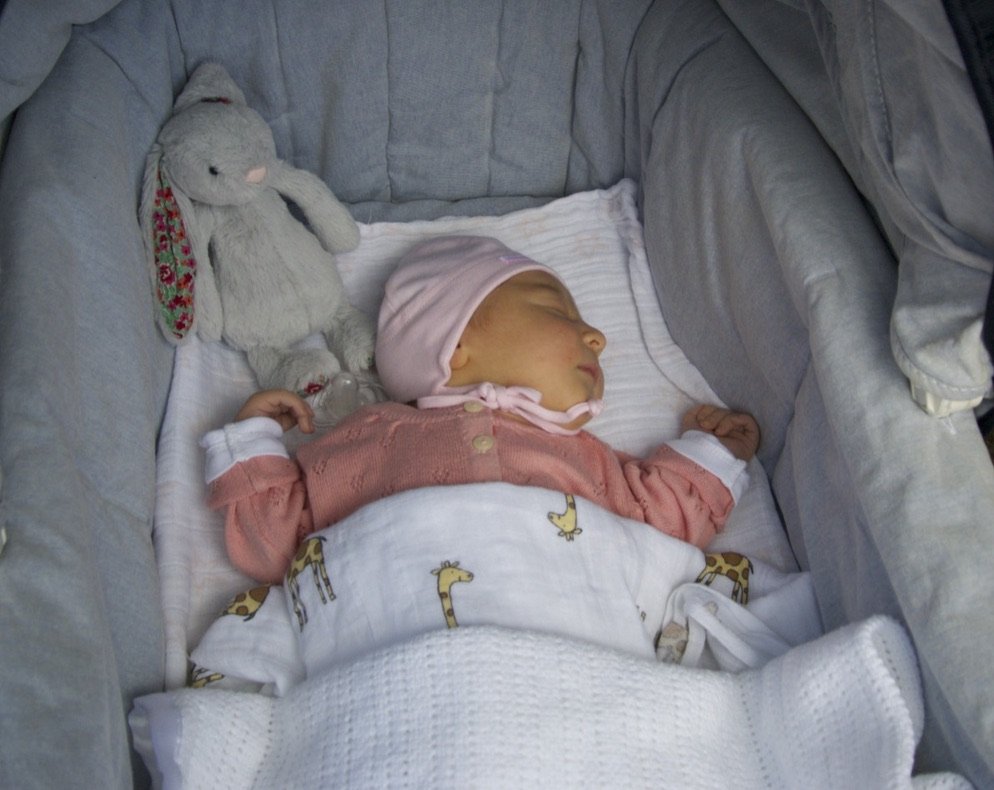 Little did I know that this toy bunny would one day inspire the story to my first children's book, when I popped her into the pram next to my sleeping baby daughter. 
I hadn't really assigned any special comforter at the time - the main reason I went for Lola was because she was small enough to avoid becoming a potential suffocation hazard for a newborn. 
But from that day on the bunny continued to stay in the pram and in bed and pretty much wherever we went.
... Until one day, when she went missing .
I noticed because of the despairing toddler next to me who was in tears - screaming 'bunny bunny!' 
 I often act intuitively. Whilst other family members immediately joined the rescue mission, I decided to add a bit of magic to the version of events: What if Lola wasn't lost? What if she had just decided on a little adventure? Just think of all the fun things she could do, see and learn …
Imagining Lola's adventures soon became our family's unique way of coping. Luckily, to this day, the 🐰 has always made it back.
I first set out to write a sweet bedtime story based on some of our made-up adventures. But Hop Lola Hop has become a lot more than that. 
It's a tale about friendship, reminding us to value and preserve the things we hold dear. 
It's also a celebration of childhood!
Writing the book meant - for a wee while - I was allowed to be a KID AGAIN and relive all the little MIRACLES that with the adult glasses on, one often fails to spot.
Many of the scenes you will find in the book were inspired by some of my kids' favourite activities, like …
✨ Building 🛶 or a 🚎 out of cardboard boxes
✨ Making a mess of the living room to build forts
✨ Being silly on a walkabout- why stay on the road if really the floor is LAVA and you're better off atop a wall or a trunk …
Hop Lola Hop is my first children's book & it's been a magical ride so far. I am very lucky to have a family that has supported me throughout this publishing journey, and to have found a team to help me turn my vision into a proper book - with pages (!) that can be read, touched and hopefully turned many times over.
Kathy x